Early Morning Distotion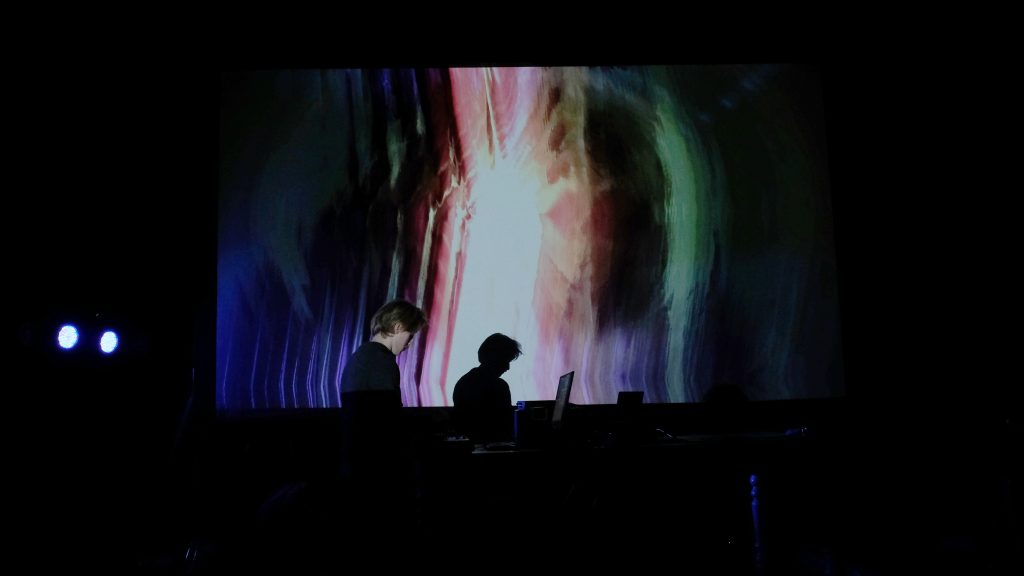 In Early Morning distortion algorithms are used to create three dimensional paintings. The painting are created and destroyed. The performer moves trough the painting creating new image and sound.
Boot, Work, Reboot


At GOLF-festival sound and media artist Jaromir Mulders collaborates with dancer and motion artist Marlinde Vos. In Boot, Work, Reboot the movements of performer Marlinde Vos are converted into sound and visuals. Inspiration comes from sci-fi and horror, with lots of unnecessary oscilloscopes. In the course of the work several worlds are created that are all connected by unity of movement, sound and visuals.
Torens, Perspectief en Vervorming (Towers, Perspective and Distortion)


sounding objects arise from the fog. The objects create a sounding three-dimensional landscape. The landscape is edited live, creating new image and sound.
White Object
In the piece white object, lines are created and unified in the centre of the screen. Each line has its own sound. Over time lines collide and become unified. When all lines are unified they break down again. By adding and combining lines new shapes will appear and different textures of sound will be created.
As lines collide they interfere with eachother merging sound and image. Creating and destroying in an endless cycle.
Shatterpoint
All objects are attracted to each other. If the objects get to close to each other they push each other away creating sound and new shapes.
Cycle
Every sphere has it own sound. As objects are created new shapes and sounds are made.